Delivery Worldwide
We now offer global shipping and most currencies
Love Your Body
Find the perfect combination of products that you will love
Organic Products
The finest wholistic and organic ingredients in every product
Delivery Worldwide

We now offer global shipping and most currencies

Love Your Body

Find the perfect combination of products that you will love

Organic Products

The finest wholistic and organic ingredients in every product
Shop by Love
Love Your Skin

Shop our vast range of world-class Eco-luxe skincare products to help you achieve a whole body radiant glow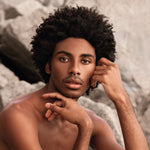 Love your Hair

We bring you the best selling hair products that cater to your hair type - whether kinky, curly, coiled or wavy hair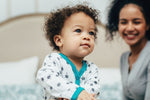 love your Kids & Babies

Your kids are so precious so we offer only the gentlest products for your baby's delicate skin and curly hair here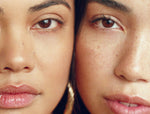 Naama
Meaning 'lovely ' or 'gracious' in Hebrew is the concept for our new online beauty store. We cater to the international market bringing world-class quality products right to your home. Every product we carry should excite you because you know you are getting the most luxurious brands to fit your natural lifestyle!
Our Ethos
Responsible beauty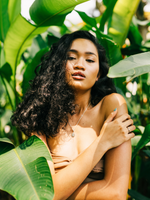 Responsible beauty
We are so pleased to offer brands that share in our philosophy of being responsibly beautiful!  We seek out global brands that care about making high quality sustainable products. We curated amazing products from all over the world that have the finest wholistic ingredients to cater to your skin care concern needs.
shop now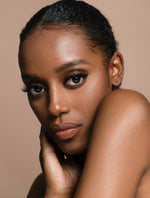 Never compromise on quality
Naama Beauty has great relationships with our brands! We love working with brands that are aligned with our philosophy of providing high quality products for hair and skin. We especially love providing our textured hair community with all essential hair care needs from well known and new brands. Affordable products that work for your hair type, never compromising on quality!
shop brands
"I decided to try this product out and I'm so glad I did! Initially I was intrigued by the brand's product names. I use it am/pm but either way it's great!"

Suited_booted

"I saw that this product made Vogue's best pick for new skincare brands so I knew I had to try it! And I must say; this night cream has really given me that radiance I was looking for. I can I saw a difference in the first three nights of using it"

SBlythe

"I have never tried a face oil like this and I have no idea why. I wish I would've found Prana Face Oil sooner. This face oil is so luxurious, the scent of Ylang Ylang is so soothing. It's not too greasy and it really has helped improve my oily skin. I highly recommend."

RealGoodJuju

I did buy the Flaunt Body Polisher and I really liked it! I have really sensitive skin and this product didn't give me irritation. The delivery was really fast and the packaging was well made with some cute words and samples. I will buy again from this store.

Kelly Diakité

I purchased the Nama Fiji Body Lotion, My Black is Beautiful Conditioning Cream, and the TGIN Curl Moisturizer. All 3 products worked really well and matched the descriptions from the website perfectly. It is clear that only great, quality products are sold through Naama Beauty.

Lamees Mussa